Tony Jeary International is made up of talented and skilled people that Tony has hand-selected to optimize every facet of the operation internally, as well as bring value in every single touchpoint with our clients. Our full-time team members focus on streamlining our day-to-day operations, while our partners are specialists that cover a wide range of expertise for TJI and its clients.
 Eloise Worden
– Business Development/Client Relations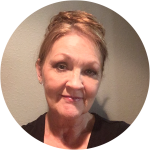 For a decade, Eloise has connected and directed communication with new people into the TJI world as well as our clients that go back as far as 25 years. She's often the first connection and links the dots. She coordinates scheduling and logistics so it's easy for our clients to work with us and maximize every minute of their time.
We take our clients' minutes seriously. Eloise combines a contagious positive attitude with a commitment to please that underscores our TJI philosophy of giving value and doing more than expected.
Email: eloise@tonyjeary.com
Ben Paige – Session Manager/ Media & Communication Coordinator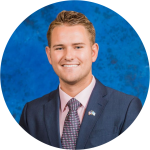 Ben Paige, a connector and best practices collector, is constantly working to bring better value to people all over the world with Tony. Ben is a trusted team member of Tony Jeary international. He's a voracious learner and has been since he was heavily influenced by Dale Carnegie in his mid-teenage years.
Ben works alongside Tony as a special and unique team member making sure every tool, every minute and every resource is served to our clients so they win.
Always ready to pull from the TJI arsenal — what takes most people hours or at least minutes, he pulls in seconds, helping create experiences for our clients that they can't often believe…it's speed and the outputs accomplished in a single session. He's a master at live note taking on the screen, capturing virtually every important word being strategized, as Tony often facilitates.
Ben's expertise in the world of new media and communications is utilized in continuous review of best practices and offerings that we test and have available for our clients and their team members.
Email: ben@tonyjeary.com
Maritza

Rosales

 – Assistant Session Manager/ Media & Communication Coordinator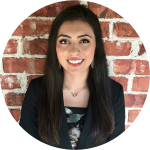 Maritza works alongside Tony to help provide value and unique experiences to each and every client. Pulling from the TJI arsenal in seconds, the assistant session manager works alongside Tony during sessions in his Strategic Acceleration Studio to provide top industry leaders with tools, concepts and ideas that allow them to achieve clarity, focus, and execution.
Maritza's attention to detail and multiple-industry experience allows her to refine the TJI arsenal and best practices, striving to live out our mantra to give value and do more than is expected.
Email: maritza@tonyjeary.com
Ayesha Mirza  – Director of Publishing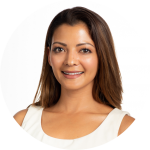 With over two decades of publishing experience, TJI has collaborated and produced hundreds of books from concept to creation for our clients, including athletes, celebrities, entrepreneurs, CEOs and more.
Ayesha, who has over has over twelve years of experience working at some of the most distinguished publishing houses in New York, oversees the RESULTS! Faster Publishing imprint, TJI's one-stop shop to support our clients' every publishing need. With Ayesha at the helm, RESULTS! Faster Publishing is uniquely positioned to produce, edit, design, package, publish, launch, and distribute powerful books and strategize successful campaigns for our clients.
Email: ayesha@tonyjeary.com
Marlo Haft – Director of Operations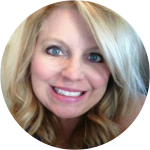 Tony's calendar is managed by the minute to ensure our clients' needs for his touch and timing are met. Marlo leads the Tony Team and handles all financial functions. She coordinates, organizes, sorts, prepares, and helps ensure Tony's resources, best practices, and processes are ready to deliver virtually 24/7.
With tireless energy, she is ready to flex for our clients as fast as the world moves; Marlo brings her commitment to helping clients win every day.
Email: marlo@tonyjeary.com
Bridgette Coats – Personal Assistant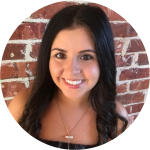 The personal assistant role is vital to Tony's success. Within this role, Bridgette works closely with Tony's personal and professional life, accomplishing tasks efficiently.
This allows Tony to give all of his attention and energy to provide our clients with complete excellence. She plays a key role in maintaining the office environment and creating a culture of automatic and complete productivity for the team.
Email: bridgette@tonyjeary.com
Partners
Tawnya Austin – Strategic Partner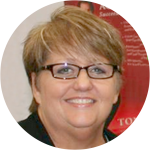 Tawnya invested her career elevating high-achievers and helping take companies to the next level. Tawnya and Tony have created great results together for 15+ years.
She is committed to leveraging Tony's expertise, methodology, his hand-selected team and all the TJI resources to efficiently and effectively deliver value to our clients. She works closely with our team on client projects, publishing, and development.
Email: tawnya@tonyjeary.com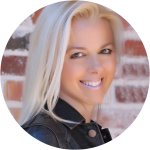 TJI uses publishing differently than many. We show clients how to use books, articles, columns and research reports to dramatically expand their brands, reach and efforts. Tammy brings decades of contacts and combines those with Tony's along with her gifts of writing to help our clients leverage words…most in print format, some electronically, much in video. And for our clients, her true gift is hearing, understanding, then performing.
She's helped dozens of our clients get their books from a vision to reality and often onto bestseller lists within months. Publishing is powerful, and TJI enjoys the benefit of Tammy's expertise being utilized for our clients, on an everyday basis, resulting in rave reviews.
Email: tammy@tammykling.com
Brooke Hawkins – Graphics Consulting and Design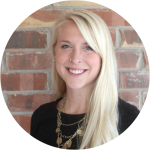 TJI has its own virtual creative department to help our clients shine. We have developed a special "Marketing Audit" consisting of over 125 tools. We help our clients take a strategic look at their marketing tool chests using this proprietary audit, then immediately, in real time, Brooke brings unique her decade + experience working alongside Tony to the table. For what? To develop and/or update needed tools using our proven templates and customizing for efficiency.
Our agency leverages Brooke's God-gifted creative talent and graphic design expertise to develop work in minutes and hours what many are accustomed to getting weeks and months later. She's connected to over 40 TJI selected vendors, publishers and duplicators to hand off creative where it can almost instantly go into production and be performing for a client's need. Brooke does it smart, fast and powerful.
Email: brooke@tonyjeary.com
Brett Duncan – Marketing and Communications  Strategies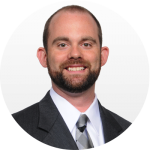 Brett experienced the benefits of Tony and the TJI team as a client, beginning in 2011. Now, he helps lead the marketing and communications efforts of TJI in ways that continuously increase exposure to Tony's unique value. Brett Duncan has served as a marketing leader at several companies prior to his involvement with TJI, primarily in the direct selling industry.
He most recently served as Vice President of Global Marketing for a major direct sales company in the Dallas/Fort Worth area. His years of leadership and management over all facets of marketing and communication, including online marketing, lead generation, strategic positioning and campaign planning, bring a huge advantage to the TJI team and its clients. Ultimately, Brett is passionate about energizing ideas by applying practical and intensely effective marketing planning and services.
Email: brett@ideadrenaline.com
International Partners
Tony's clients are from around the globe and he has established counter parts that he's worked with for over two decades in strategic parts of the world. These individuals know Tony's methodologies and often co-author with him and joint venture on various assignments and opportunities.
Ross has partnered to bring our methodologies into Canada with many of his clients and have connected us globally with others. Their expertise, particularly in the real estate industry, puts them in the top of their league in production, training and coaching.
Rony is Tony's counterpart from Mexico City. Fluent in English and educated at the University of Miami, he has co-authored, culturized and published the Spanish version of many of Tony's most popular titles. Rony has 15+ years of experience coaching companies in Mexico, Latin America and the US Hispanic Market and teams up with Tony to speak simultaneously, video record split English/Spanish resources and to assist in driving clients' messages at rapid speed in Spanish.
Lysander has been a partner in China and other Asian countries for the past 15 years. He has assisted in many multi-national projects to serve as interpreter, consultant and liaison with Fortune 500 companies. His expertise in the world of performance is both wide and long, and he is a sought-after resource by many of the largest organizations in the world.
Izumida-san has been a strategic partner in Japan for the past decade. He has assisted in multiple projects to serve as interpreter, consultant, and liaison with Fortune 500 companies. He has also worked with TJI to provide the Caliper personality profiles for hundreds of organizations, both domestic and abroad.