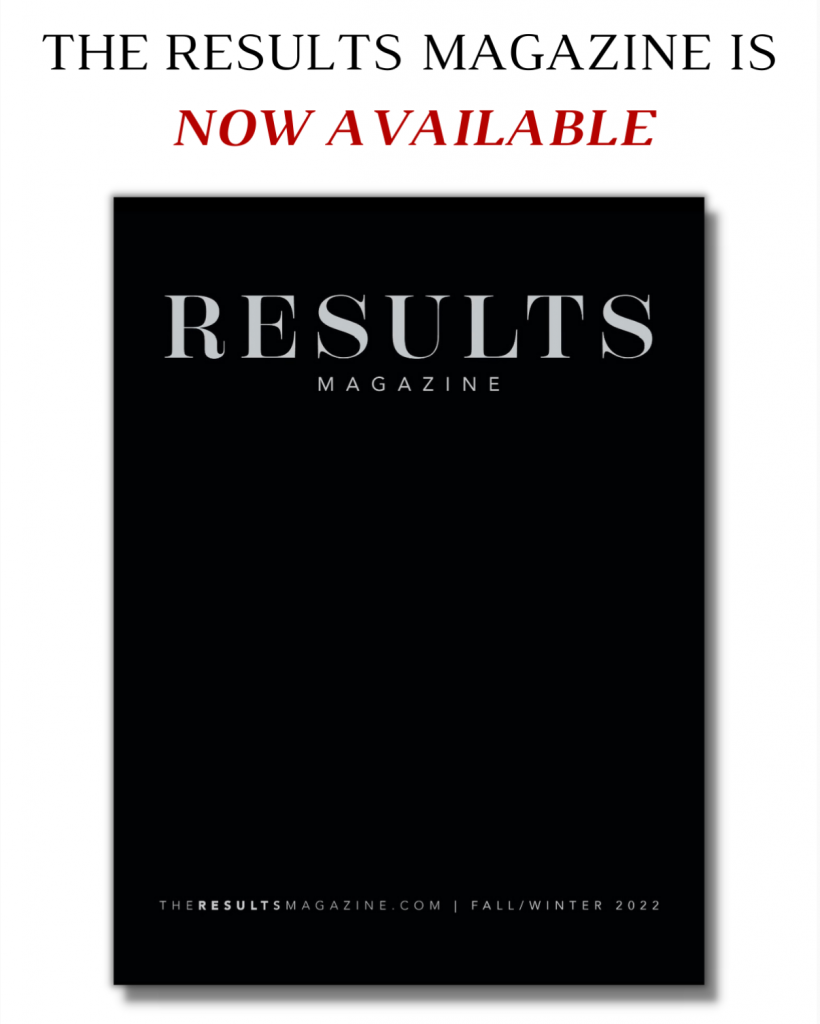 We are excited to announce the release of the RESULTS Magazine!
The print version is hitting the streets!
This publication is a power-packed tool, full of proven insights to support the reader in achieving next-level thinking and getting RESULTS in compressed time frames.
This magazine draws upon decades of experience from our strategic partners and up-to-date learnings from the world-renowned RESULTS Center.
https://resultscenter.co
As you read this inaugural issue, we hope you will gain invaluable perspectives, an occasional "aha" or an epiphany! 
Please help us spread the word, post about it on social media for us, and forward it to friends and colleagues.