In today's fast-paced and ultra-competitive world, getting superior results faster is absolutely critical to success, and so many people want it! However, this hectic speed of life makes it easy to become side-tracked by things that steal priority and make us less effective. So many people operate their lives in an overwhelmed state of mind, which makes success harder to come by.
Strategic Acceleration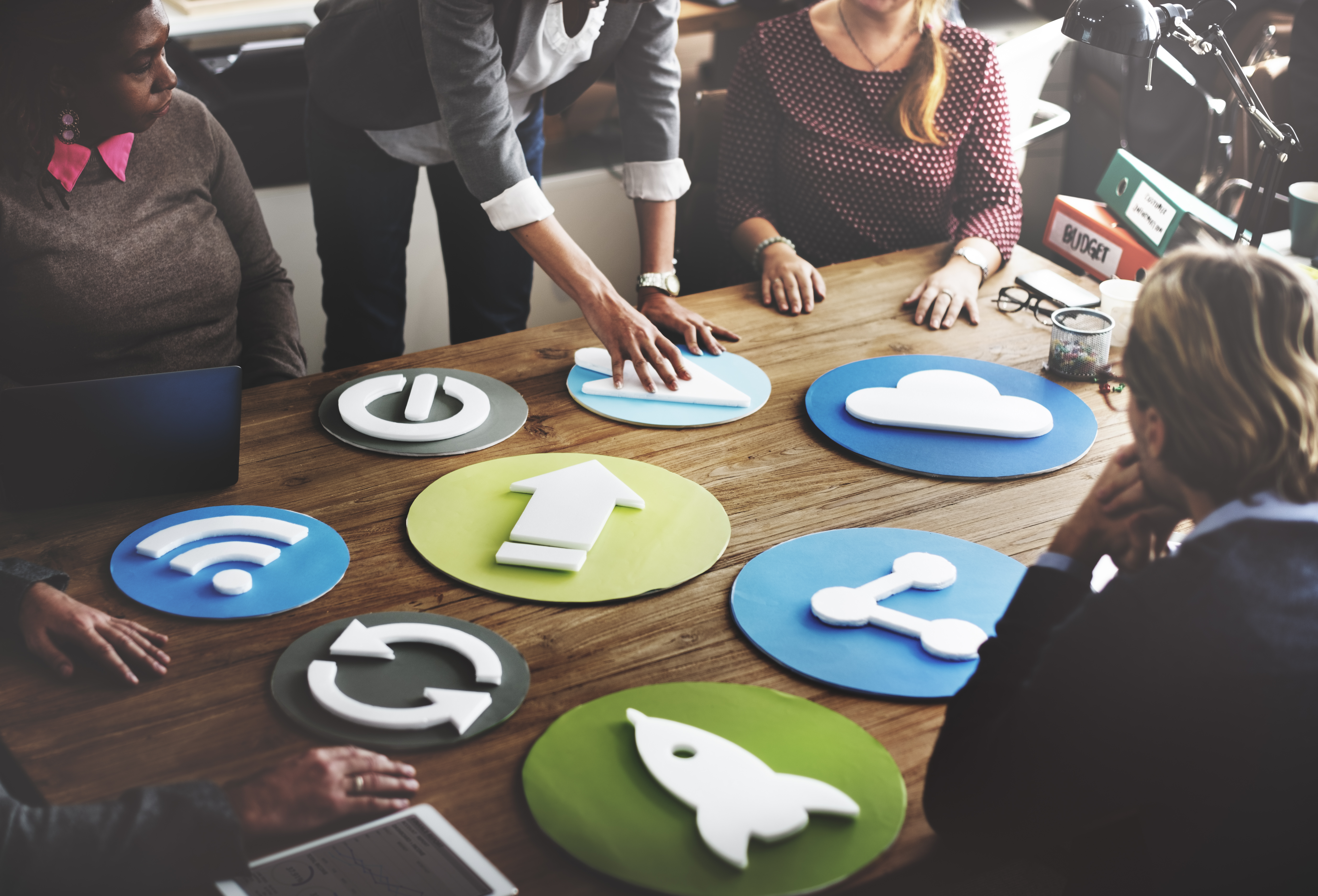 All successful people hunger for ways to get ahead, win, and accelerate results both personally and professionally. Tony Jeary's Strategic Acceleration methodology addresses this desire head on.
His strategic thinking has been sought-out and utilized by the presidents of the world's top companies such as WalMart, Bridgestone-Firestone, Qualcomm, Samsung, Ford and even by the U.S. Senate.
Many of the world's top achievers travel far and wide to his private studio to learn how to make things happen. For the last several years, Tony and his team have taken his Strategic Acceleration approach and applied it time and again during meetings with clients to produce extraordinary results (Testimonials).
Tony's Strategic Acceleration methodology will help you get clear, stay focused, and efficiently execute relevant High Leverage Activities (HLAs). Thus, enabling you to secure the results and success you really want—faster!
When Strategic Acceleration (the book) instantly hit bestseller lists, it quickly became the ultimate success guide for many corporate leaders, entrepreneurs, athletes, and other individuals seeking accelerated results.
The Strategic Acceleration approach is based on three pivotal concepts:
Clarity: Understanding and documenting your targets clearly and determining the "why" behind reaching them (personally and professionally).
Focus: Concentrating on what really matters (your HLAs) and filtering out what doesn't, defusing distractions.
Execution: Using effective communication (persuasion) to get things accomplished
It's about developing a clear vision, outlining priorities and objectives, and tackling goals with a real sense of urgency and focus. Once understood and deployed, Strategic Acceleration will have a powerful, long-term positive influence on the results and success that so many high-achieving people want.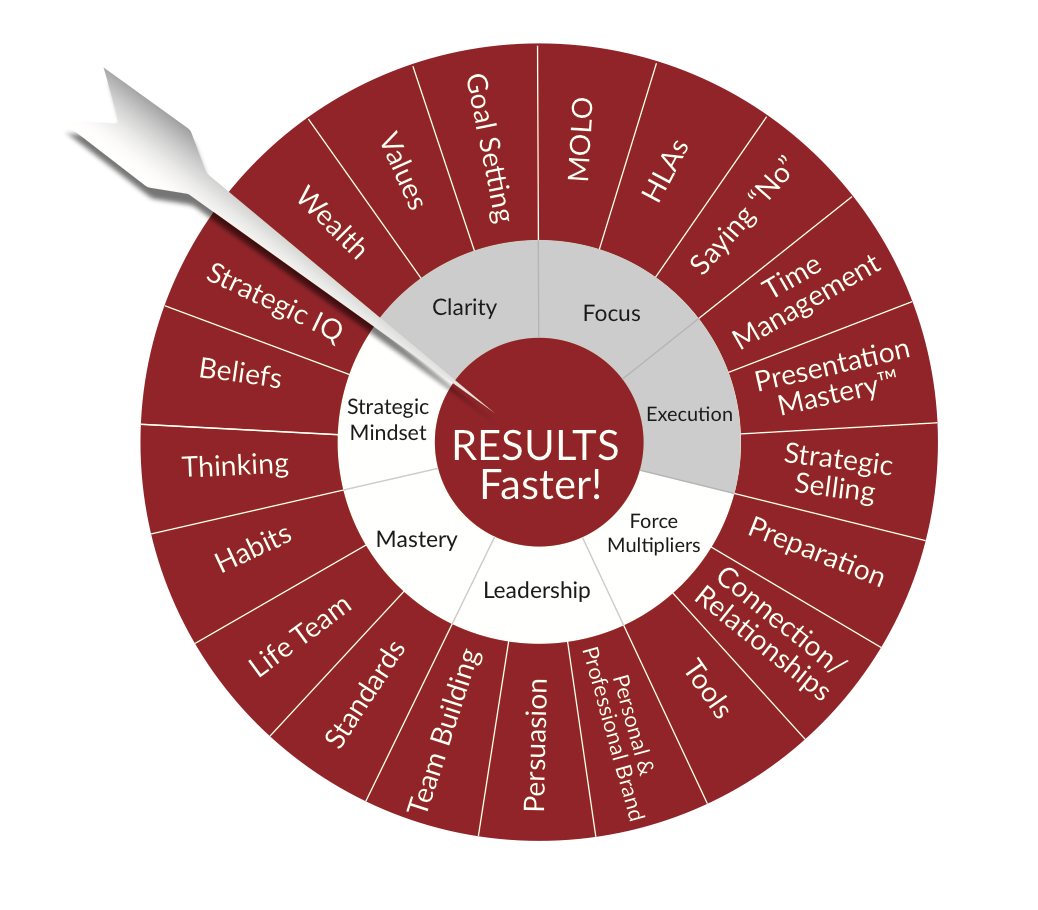 Presentation Mastery™
Strategic Acceleration produces clarity and focus on things that need to be said.
Presentation Mastery™ provides the methodology and the means by which those things can be said.
The result of Presentation Mastery™ is growth, enhancement of perceived value in the marketplace, and sustainable methodologies that yield highly productive cultures characterized by accomplishment.
As Strategic Acceleration becomes a reality, communication skills and abilities are elevated at every level. They are raised not by the training of individual presentation and speaking skills, but by the presence of a system that produces clarity and focus and the ability to execute. When people have clarity, focus and execution, they are confident. When they have tools and processes that facilitate their communication objectives, they become better communicators. When a system of communication is established, the ability of the team is elevated. A rising tide raises all boats and that is the effect of Presentation Mastery™.
So, what are the effects of Presentation Mastery™? Here are the four results we typically see:
Dramatic improvement in internal and external communication
The perceived value of organizations in the marketplace is enhanced
Enterprise begins to grow at an accelerated rate
Practices become engrained in culture and organizations thrive
High Level of Impact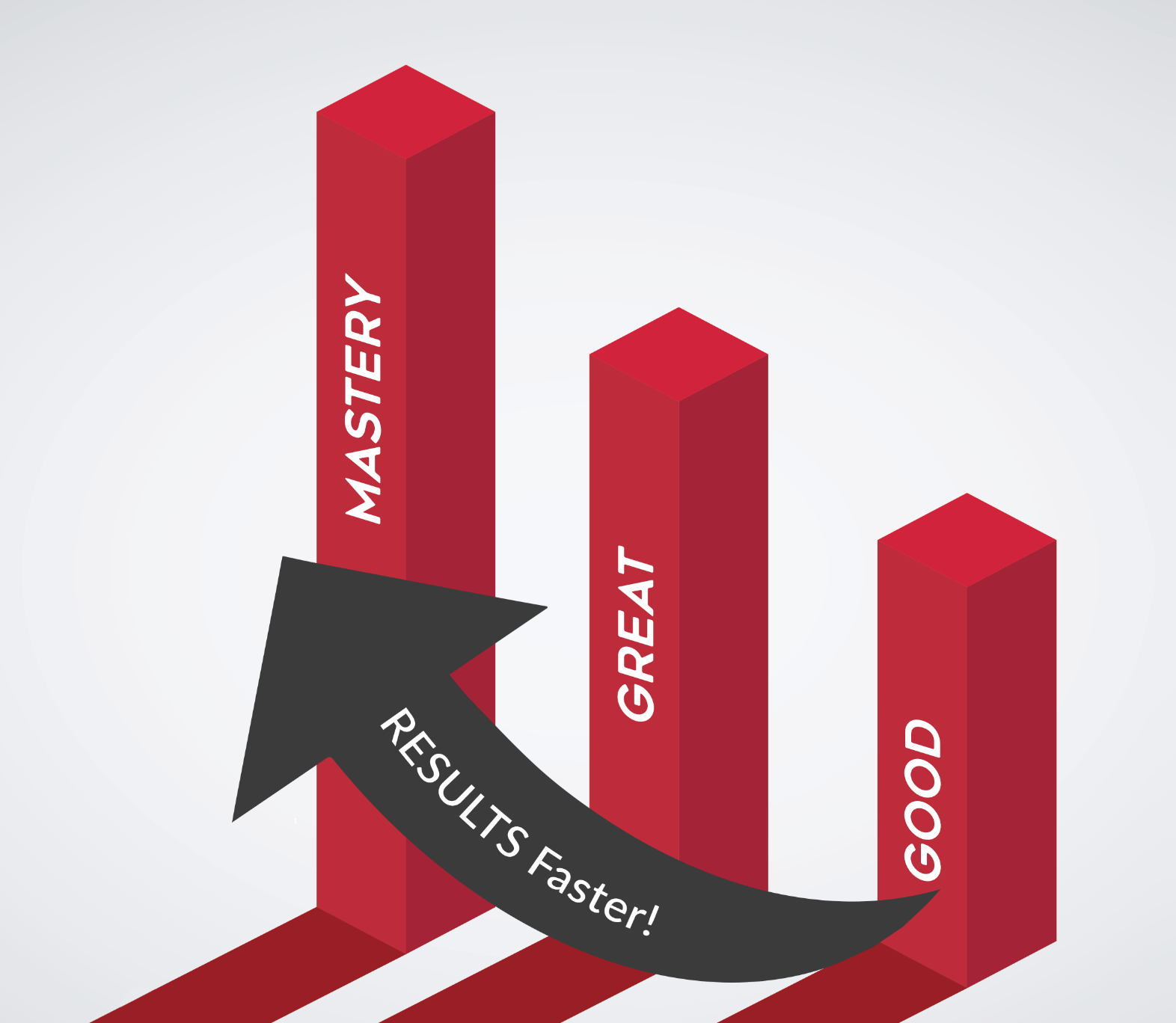 Organizations are actually living entities composed of people whose success depends on their collective ability to express common values, focused objectives, and proven practices that can yield dynamic growth and sustained success. People feel the need to communicate and the messages they express produce measurable impact. Some are able to communicate more effectively and powerfully than others and therefore have greater impact.
Tony Jeary presents Presentation Mastery™ as a system capable of lifting everyone to higher levels of impact. As entire organizations elevate their communication standards, people's level of impact rises up from good to mastery over time. The greater the impact, the more profound the results. This concept is illustrated in the graphic above.
---
As expected, Tony Jeary delivered an excellent workshop dealing with how to create, and deliver effective presentations/messages. There was greater focus on how to prepare and equip yourself than on the actual mechanics of how to speak, gesture, and deliver a written script. It is a great reminder that audiences are more interested in a genuine, real person, who is well prepared and confident than someone who just "knows the material." It was the first time in my career that I did not feel threatened when being videotaped, and I walked away better educated.

Carin Wise, Director of Income & Investments, New York Life
Your ability to help clients gain clarity and develop a specific roadmap to execute is simply unparalleled. We are a stronger, better managed organization that is even more productive.

Dennis Windsor, Senior Vice President Sales and Marketing, VideoPlus