The goal of every major event, conference, or annual meeting is to inspire, enlighten, and equip participants for success and accomplishment. No speaker or industry expert brings more relevance to a meeting than Tony Jeary does.
Tony's approach is twofold:
Live out his mantra, "Give Value. Do More Than Is Expected."
Help make sure both he and his team strategically support the objectives of the entire event, not just his time on stage.
We offer up-front, help clarify what matters most, and offer 30+ years of expertise. We help with the prep stage—including invitations—so participants are mentally ready. Onsite Tony makes it a point to personally greet everyone, often investing hours and hours personally autographing his books, inspiring, and encouraging. Then, Tony and his team strategically develop and build the right follow up messages and materials to ensure attendees walk away motivated to take real action and follow through.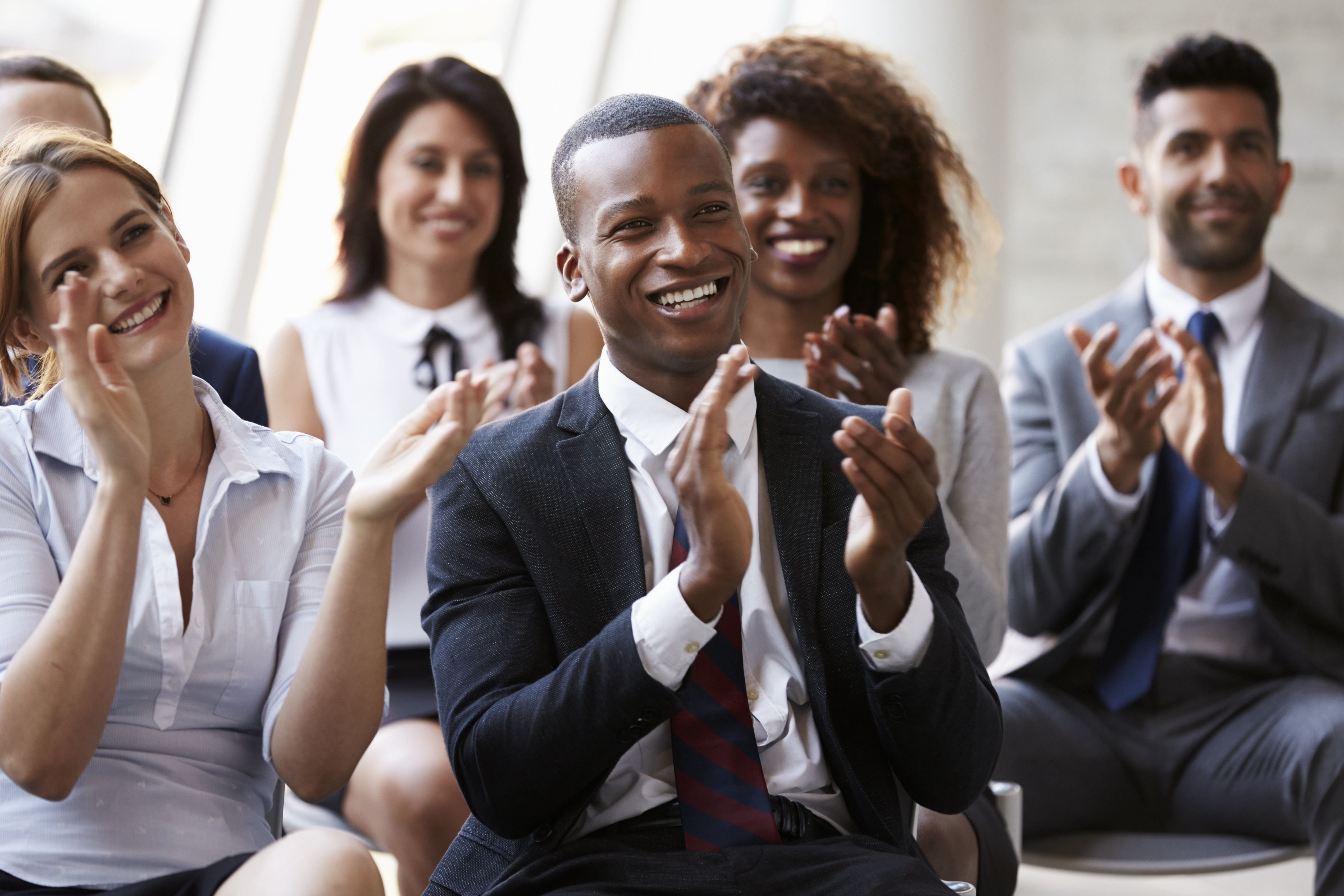 Success and accomplishment are about getting results and getting them faster. It doesn't matter if meeting participants are business leaders, business development people or management groups. Either way, Tony enjoys helping clients achieve.
Tony's popular speaking topics include titles from his many books: Strategic Acceleration, Success Acceleration, Life Is A Series Of Presentations, Finding 100 Extra Minutes A Day, and the 10 Essentials to Execution.
What People Say After Tony Speaks
"What was your most memorable experience at the convention?"
Tony Jeary's take on taking action, health stories, simplicity & clarity to building the business as well as tools and tips to help
The motivating speeches from Tony Jeary!
Tony Jeary speaking!
Tony Jeary at the Café
Tony Jeary
Talking with Tony Jeary
Fellowship with others, and enjoyed Tony Jeary!
The content and of coarse Tony.
Tony Jeary
Tony Jeary's discussion and the "Coffee Shop" setting
Tony Jeary meeting us at the door for his time with us Friday morning! He was amazing!!!
Tony Jeary's talk on how to accelerate your business
Tony Jeary handing out free books!
Talks by Tony Jeary
"What were your two biggest takeaways?"
ACTION!!! Writing down goals!!!
Tony Jeary and my WHY GREW even more from all the awesome info!
Don't be a squatter and challenge to double my business in 180 days
Overcoming obstacles to rise myself stop! Only positive self talk
The impact of "flooding" your business. Don't be a squatter.
Purpose & Results!
Meeting and learning from Tony Jeary
All the amazing training from Tony Jeary
Tony Jeary's training was great. Hoping to read his book, and take my personal impact to the next level.
Tony Jeary training. Unbelievable!
Tony Jeary, a comment related to family
Goal setting and create a vision board – Tony Jeary
HLAs, people need what we have to offer
---
This was a tough crowd of seasoned sales professionals who generally feel that their presentation skills are at the "top of their game." However, your content and approach hit the mark in getting them to see the opportunity for improvement. Our Vice President of Sales said to me, "I knew Tony would do a good job today, but he exceeded all of my expectations." Thanks for making this a success.

Kent Reyling, Director Product Sales, Kimball Office
Thank you for your presentation at the Dallas meeting. The show was a huge success because of your participation. Thank you for taking the time to taking the time to share your area of expertise with us.

Ken Reese, VP/Director Tire Lube Express, WalMart
Thanks so much for being such an entertaining and compelling speaker at our conference! You energized our entire group and taught them many new presentation skills at the same time.

Elizabeth Clark, President, Texas Public Relations Association