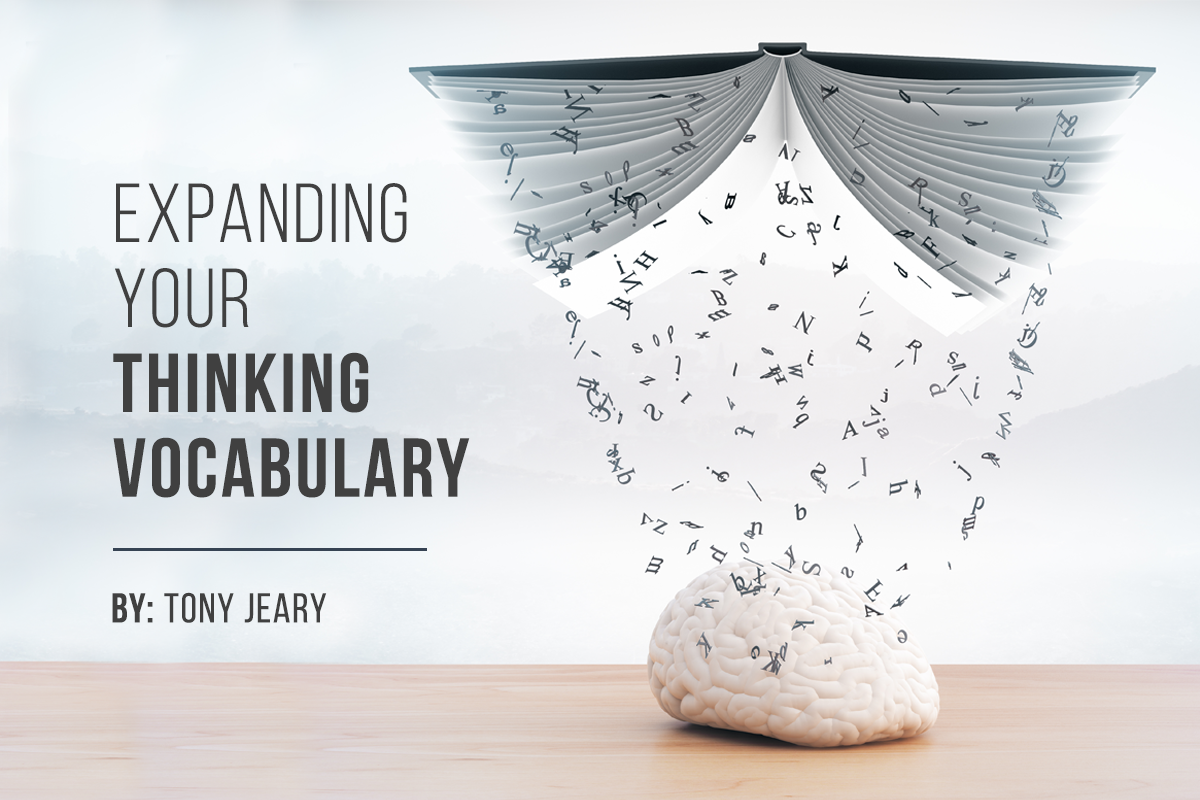 Over my lifetime, I have had the opportunity to experience many things and own several companies. I have also created, published and observed countless models and discovered plenty of solutions.
My in-laws recently purchased a new property, but they were having a drainage problem behind their house. Because of my real estate experience, I was able to help them solve the drainage issue by suggesting they construct a deck over the problem spot. This, in turn, increased their home's value.
They didn't think of this solution because they didn't have my same frame of reference.
Intentionally Expand Your "Thinking Vocabulary"
I gained this frame of reference because I intentionally look for distinctions in all areas of my life. Seeing distinctions is something you shouldn't take for granted and assume will happen over time. It takes intentionality.
When you are an expert in an area, you are able to see distinctions, which can turn into solutions, motivations and possibilities. You're able to shift from, "I can't do that; it can't be done," to, "I can solve that problem, and here's how…"
Shift Your Thinking
This requires a "thinking shift." This shift is sometimes what differentiates "subject matter experts (SMEs)" from the rest of the crowd. Everyone is a SME in something. Think–What is your area of expertise? I challenge you to pinpoint it, document it and then expand your knowledge even further.
Grow your thinking vocabulary because the larger your brain database, the more solutions you can discover to help you and others win.
Ask Yourself Today:
Are you feeding your mind like you should to gain valuable distinctions?
What are you modeling for your kids, the people around you and those who work for you?
Are you regularly sharing distinctions with others to make them stronger and more successful?
These are valuable questions worth asking.