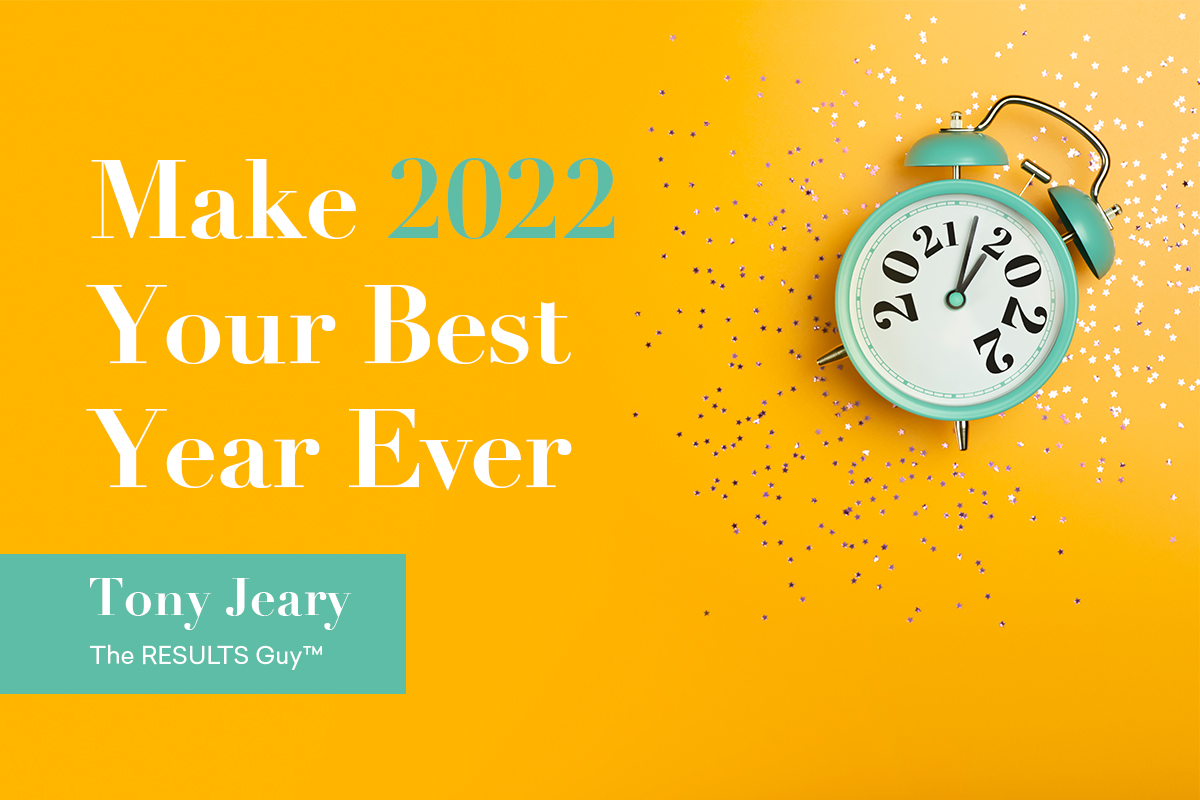 We're into 2022, and the race is on. How can we make this the best year of our life? How do we make our businesses grow, our family succeed, and our health better, and how do we achieve all the wins we want for this year?
The 3 Magic Words
I propose to you, as I will for the rest of my life, that it's all about clarity, focus, and execution—three key words that can dramatically impact your success and, of course, your results.
A few years ago, we launched an exceptional course with SUCCESS magazine called RESULTS Faster! Immediately afterward, we wrote the book under the same title; both the online course and the book featured Strategic Acceleration (clarity, focus, and execution) at their core.
Clarity
How is your thinking today? Are you planning to make this the best year of your life? First, and most importantly, you must be clear on what you want and then have the discipline to write it down. What do you need to do to get more clarity?
Focus
Focus is the opposite of distraction. When I ask people around the globe how many hours they spend on Low Leverage Activities, the consistent answer is about twenty hours a week. How about you? How much time are you spending in Low Leverage Activities that you should be investing with extreme focus on High Leverage Activities—those things that matter the most? How about those on your team or in your organization? Time matters.
Execution
Finally, let's look at your ability to execute. Everyone knows they have to take action, yet most people don't set up systems to the level they should to achieve maximum accountability and measurement. Let me encourage you to do just that. Reflect today on what your level of execution was last year and how you can better measure your execution this year.
We just republished the passport version of RESULTS Faster! and I'd like to offer a free copy to you today. Take the time to click on the link below and read the summary. The passport version can be read in less than fifteen minutes. It contains life-changing information—the best of everything I've written over my entire career.
Hoping your 2022 is fantastic!
Tony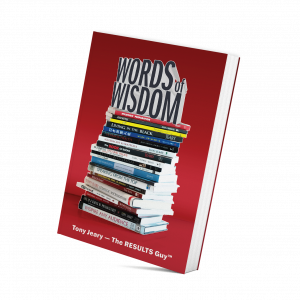 P.S. Here's another free offer. We just completed Book 68, called WOW. It stands for Words Of Wisdom. We took the last quarter of 2021 and reviewed courses, books, articles, and videos we've made over the last decades and pulled together a special book that contains my best quotes. It has one-liners as well as truisms and principles that can potentially be life-changing epiphanies. Do you want to change your life? Then change your thinking!
I'd also like to offer you an e-version of this book before we go to print, in the hopes that you would study, highlight, underline, and absorb these powerful truths. Click here to get the book. Let me know what you think. Stay in touch. Come see us at the RESULTS Center.
I hope to hear from you soon!