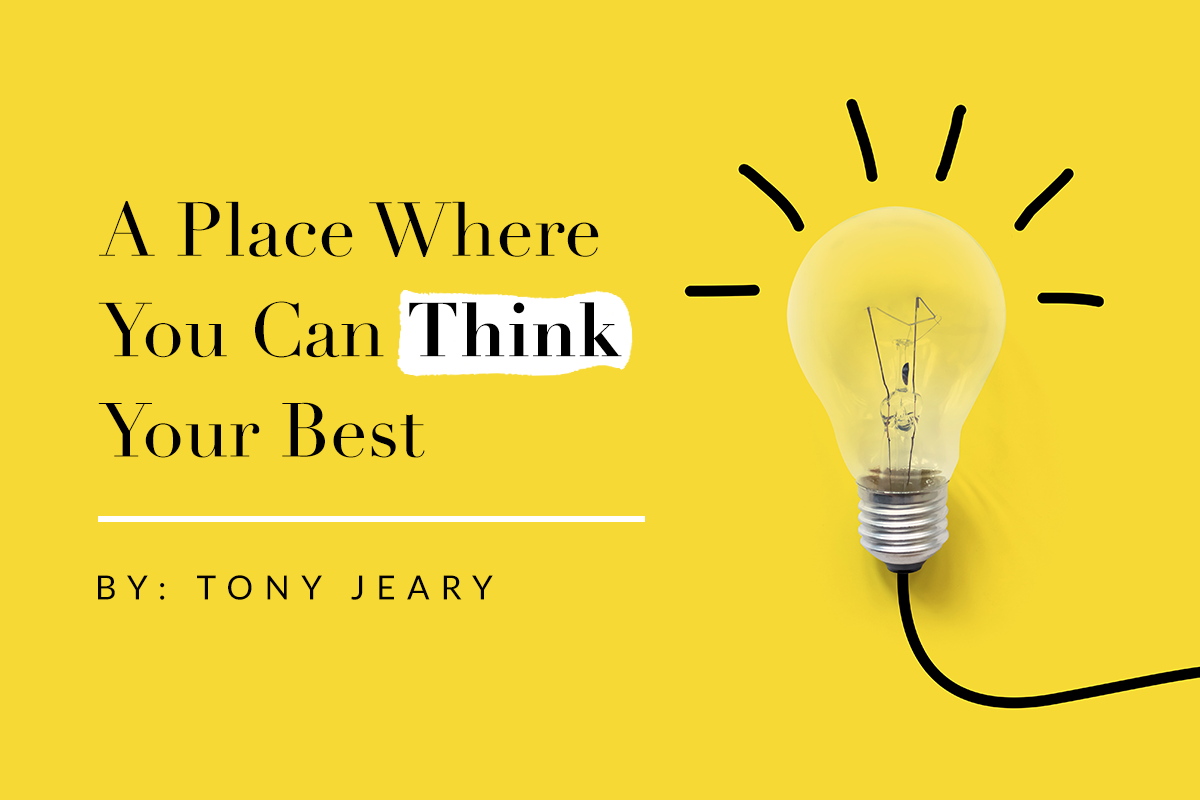 Where you think has a huge impact on how you think.
Epiphanies change everything. By their very nature, they reshape the way you think and the way you see the world around you. They produce a new level of clarity, which manifests new areas of focus, which leads to the best results.
And as you know, that's what I'm all about: helping high achievers get results faster!
But I didn't always focus on results so sharply. It was actually an epiphany that helped me reframe my thinking and reposition my entire business. My mentor, coach and dear friend, Jim Norman, served as president of my company for 20 years. Jim was the son-in-law of Zig Ziglar and knew a thing or two about the power of continually focusing your expertise.
In 2006, he told me he wanted to interview our client base and find out exactly what they valued most about working with me. What was it that made executives from Wal-Mart, Mitsubishi, Ford, Firestone, Samsung and many other companies fly from all over the world to come and meet with me? Jim didn't want to assume we knew what our clients valued the most; he wanted to know for sure. I thought it was a great idea, and Jim immediately got the process started.
A few months later, Jim came back with a synopsis of his interviews …
Tony, you help people think, and thinking is hard. That's why they fly from all over the world to spend time with you and your team.
It seemed too easy to me. "Jim, thinking isn't hard at all. That can't be what people really value most about working with me." So we spent a couple of hours diving into his findings, pondering quotes and testimonials from dozens of interviews. Eventually, I settled on the same conclusion that Jim had: people need to think more and think better so they can produce better and faster results. While everyone wants that, so few are willing to invest the time it takes in themselves and in their teams to make it happen.
The Beginning of Strategic Acceleration
This was a fundamental epiphany for me that has had a profound impact on me to this day on what I do and why I do it. I had a magic formula that I didn't even know I had. Jim summarized it so well:
Tony, you have a gift. You help people gain clarity (know where they're going and why), develop sharper focus (do the most important things) and you help them create plans to execute at the highest levels.
And the rest … is history. I decided then and there that, for the rest of my life, I would be an encourager, helping people think better and more clearly, and get more of the results they wanted. I officially adopted the moniker of The RESULTS Guy.
This one epiphany served as the domino that sparked so many other great services and blessings in my business and life. It inspired the writing of my most well-known book, Strategic Acceleration.
The principles in that book have become the pillars of the methodology my team and I use every day. More and more executives and their teams continued to pour into my Strategic Acceleration Studio on my estate, accomplishing three days' worth of planning in a single day, experiencing efficiency and, most importantly, results like they never dreamed possible.
A Desire for Constant Improvement
I have an insatiable desire to continually hone my team's ability to help others get to the next level. One of the biggest ways I've continually improved our services over the past few decades is by helping clients compress time. My clients are consistently amazed at how much they accomplish in a single day with me and my team, and that's because we are extremely deliberate in every little part of the experience.
Because of that, I've realized that clients appreciate how we help them think in large part because of how good we are at creating an environment where great thinking can occur. Over the years, I've optimized my studio to streamline the entire experience for ultimate productivity. I make sure my entire arsenal is within arm's reach or just a click away. My collection of tens of thousands of contacts nourished over my entire life is ready when called upon. And we've upgraded the studio with new gadgets and technology to not only keep up but to help accelerate beyond today's executive's expectations.
Put simply, where you think has a huge impact on how you think.
Which brings me to my most recent epiphany.
Coming This Summer: The RESULTS Center
This summer (2019), Tony Jeary International is taking a major step forward in how we serve our clients. I've teamed up with my longtime friend Jack Furst to launch the RESULTS Center, the new standard in think-tanks. After decades of helping the highest achievers accomplish even more in life and in business, I'm now creating an environment to experience thinking at a whole new level, literally from the ground up.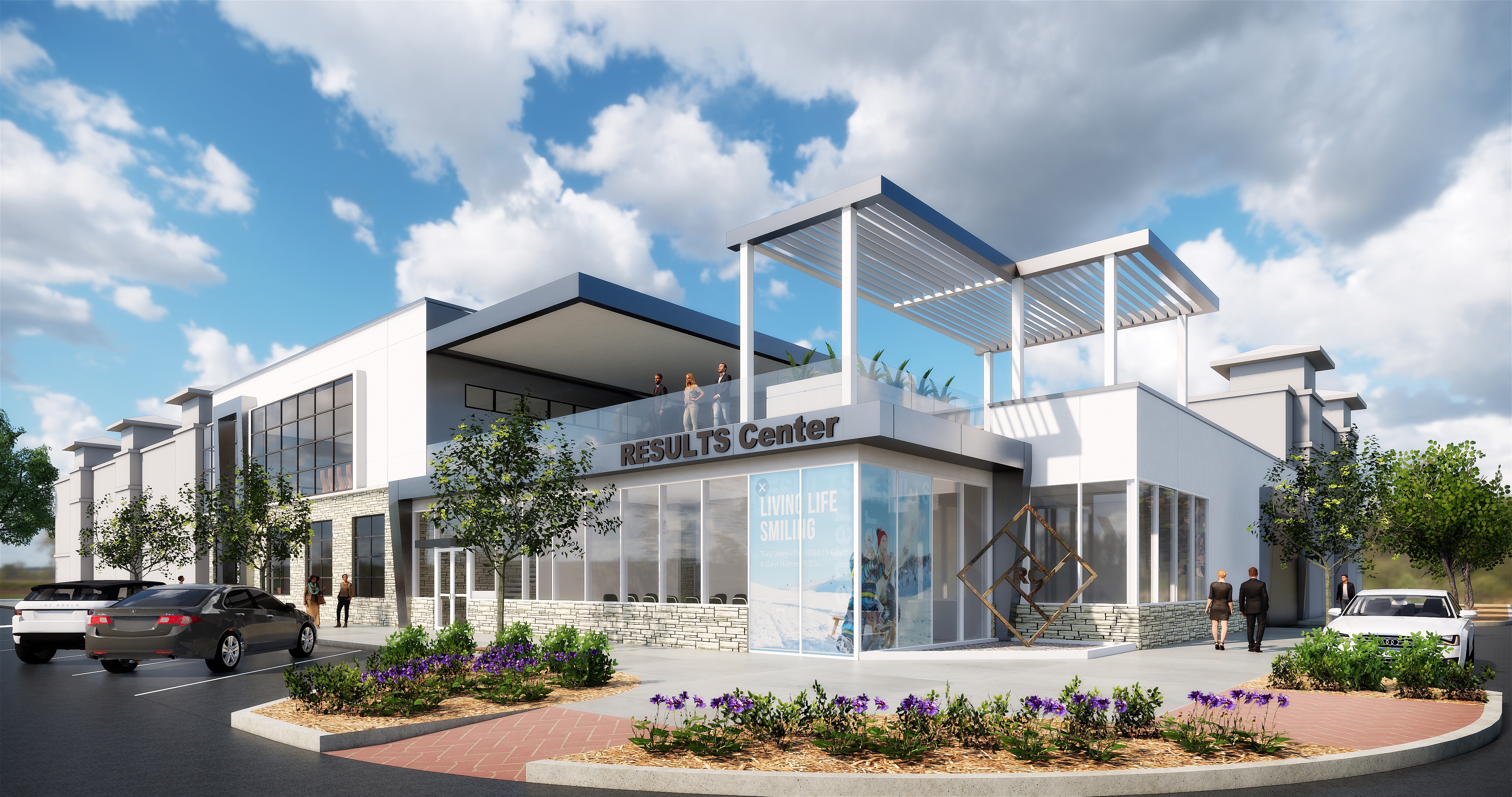 This $4 million masterpiece is designed to host special strategy sessions that transcend anything you've ever experienced, while still producing results in timeframes that most find hard to believe. We're finishing out the construction now, and will be open later this summer for our first session.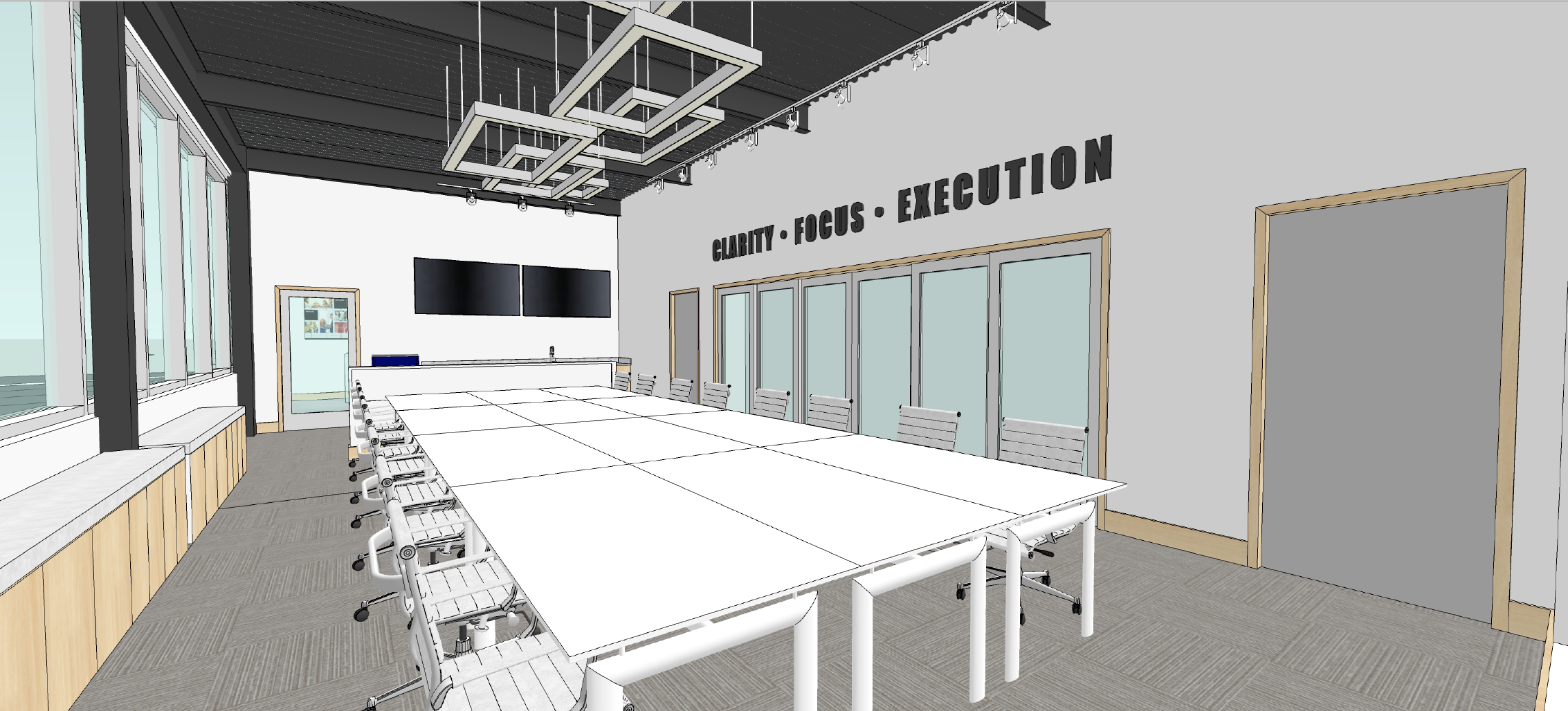 I'm so proud of this new venture and the vision behind it. You'll be hearing much more about it in the coming weeks and months. Located in Flower Mound, TX, only 8 minutes from DFW airport, the RESULTS Center will be able to house up to 20 guests in a strategy session. Every wall is tailor-made to accommodate my entire arsenal of tools, and the technological upgrades to enhance collaboration and productivity are mind-blowing. In addition, the new RESULTS lounge on the rooftop will serve as the perfect spot for meals, networking or just an inspiring change of scenery during the session.
The RESULTS1 Van will have its own hangar, and be on call to get guests to and from the airport comfortably and quickly. Our sessions will be one-of-a-kind strategic planning experiences that also drive team synergy, uncover blind spots and energize and encourage your team. As always, you leave that day with a complete plan, ready for execution.
For years, we've had the best "How:" RESULTS Faster!
Now, we have the best "Where:" The RESULTS Center.
How You Can Help
I'm asking friends and colleagues to help me spread the word as we launch. We've created several tools to make that easy for you:
I'd love to host you and your company before 2019 ends, or anyone else you know. Word of mouth is the most powerful form of networking, so we appreciate your introductions.
I can't wait to share more with you soon about the RESULTS Center and hope you can come by for a visit soon.