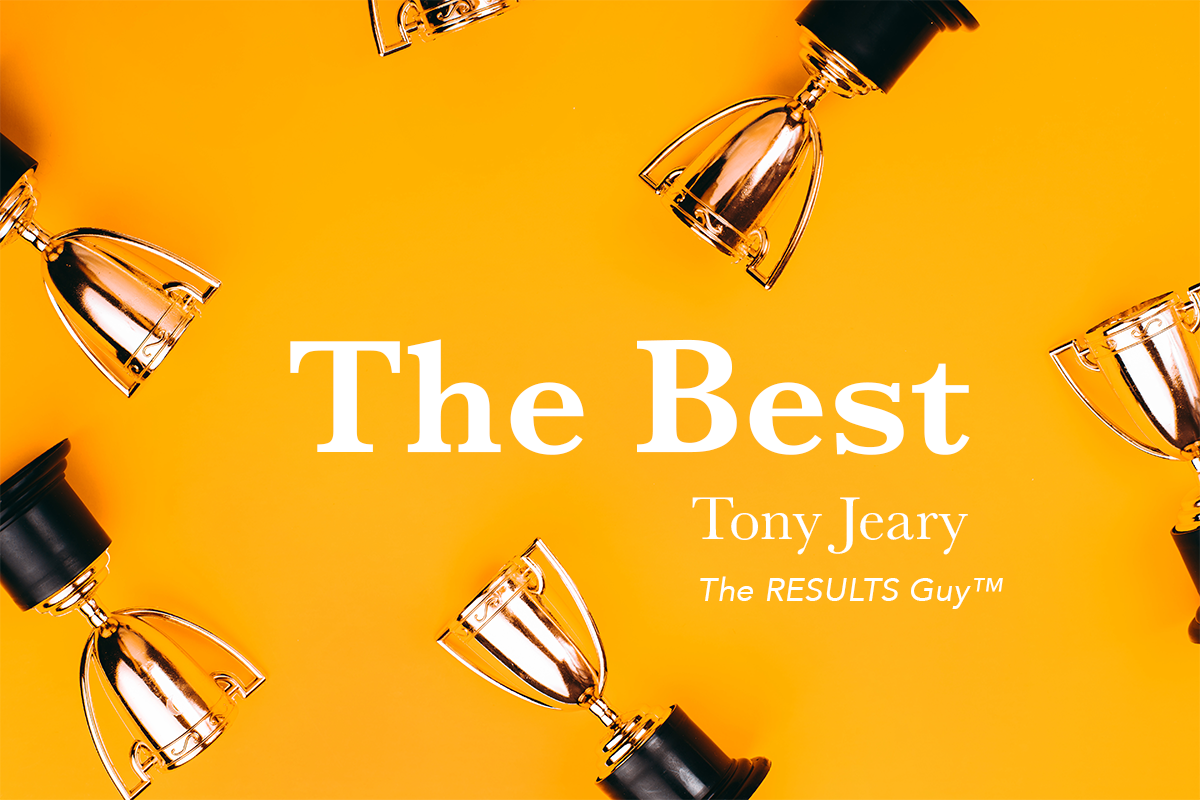 We're now into 2021. Life travels by fast. Most are glad 2020 is behind us, although if you think about it, we certainly all learned a ton.
Our message today focuses on the best. The best is a very cool term, especially when you apply it to the:
Best life
Best year
Best friends
Best health
Best results (You know I like that one; how about you?)
Do you believe you get the best if you focus on it? Think about it.
As I shared in my online course with SUCCESS Academy entitled RESULTS Faster!, it starts with thinking. You have to have the best thinking to get the best results. 
My past president, the late Jim Norman, whom I finally recruited after ten years of begging after he resigned from being Zig Ziglar's president, shared his thoughts about thinking with me.
He said, "Tony, you help people think, and thinking is hard.You're the best at it." I replied, "Jim, thinking is easy. Everyone can do it." He said, "Yes, but they don't; they just keep doing."
That was profound to me. He was right. People have so much on their plates that they're often just running from one to-do item on their list to the next. They rarely take the time to go offsite with their teams and synergize or take time away by themselves to reflect and think.
If you want to have the best life, think about not just what you want to have, but also what you want to share, experience, give, and, most importantly, become. Then set your goals accordingly.
If you want your best year, plan it carefully. Operate from the best plan.
If you want your best friends to win, think what you can do to be a bigger giver and to appreciate and share with them more effectively.
If you want your best health, get the best tools and trainers on your team and follow the best habits.
If you want the best results, get the best thinking by getting the best coaching, pretty simple. 
Cheers to best!