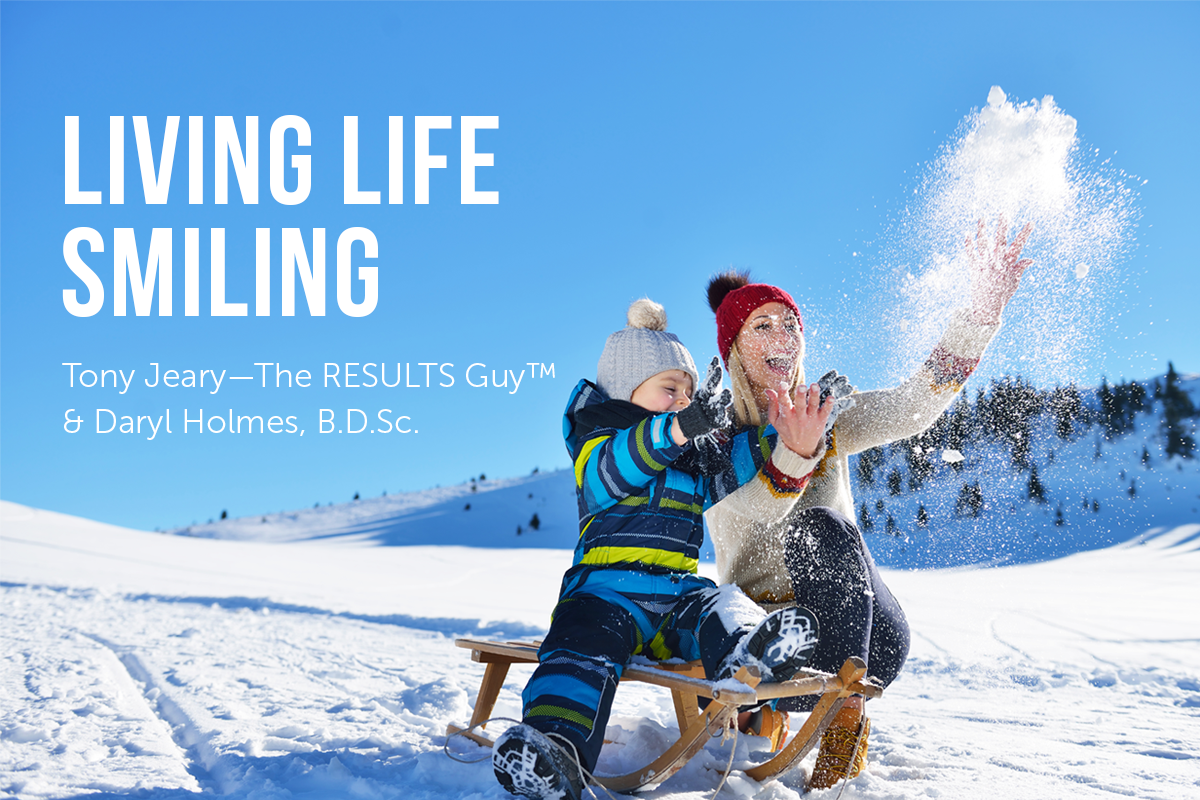 "Folks are usually about as happy as they make up their minds to be." – Abraham Lincoln
Have you ever known someone who exuded joy and seemed to be smiling every time you came into their presence? In stark contrast, have you known others who seldom appeared to be happy? What makes the difference?
There are no two lives that mirror each other; everyone has their own set of challenges and successes. And yet some seem to find joy in spite of their challenges, and others seem to be unable to find it even in spite of great success.
My friend, Daryl Holmes, and I have both studied happiness for many years, and we have discovered that there are certain things that can greatly contribute to living a happy and joyful life.
Our research, along with our own life experiences, has shown us that happiness is a choice that people elect to bring into their lives despite their circumstances. Daryl and I recently released our newest book together, Living Life Smiling, that explores this concept at a high level and teaches ways to achieve happiness.
Smiles
Before digging deeper into how to cultivate even more happiness, let's examine your current state using a simple Happiness Index. In our book, we look at five key areas of life that are critical to finding and living a life of happiness.
These five areas create the acronym SMILE—Significance, Money, Inspiration, Lifestyle, and Engagement— and then we add another "S" at the end because all of them together equal SUCCESS.
S

ignificance: Doing what is most meaningful and matters the most to you

M

oney: Enjoying cash flow, financial freedom, and giving back to others

I

nspiration: Having positive emotions and a state of mind that inspires motivation

L

ifestyle: Living a happy life that includes good habits and intentional actions

E

ngagement: Being immersed in work, people you love, and enjoying others

S

UCCESS: Living a happy, fulfilled life with purpose and alignment, and ensuring others win!
Keeping it simple, on the index below, rate your current level of happiness within each of the first five areas from 1–20 (with 20 being the highest). Then total your score to find your starting point.
Happiness Index
(Rate where you are in each area from 1 to 20, with 20 being the highest.)

Embrace your score—this is an awareness tool, and it isn't an exact science. It's to gain perspective.
This is your starting point.
Our desire is that by the end of this journey, you will increase your score by changing some of your thinking and putting into place many of the ideas we will present throughout the rest of our book, and thereby find more of the success you perhaps are looking for.
Many of them may be things you are already doing, and that's great. Sometimes validation to continue doing positive things is a great motivator. You may want to incorporate other things to increase your Happiness Index. This is is your life to make the most of and to live to its fullest.
How did you score? We break down each one of these five topics in the rest of our book, Living Life Smiling. You can download the eBook for free by clicking the button below. I wish you many years of happiness, and my desire if for you to change your thinking today in order to change your results tomorrow.