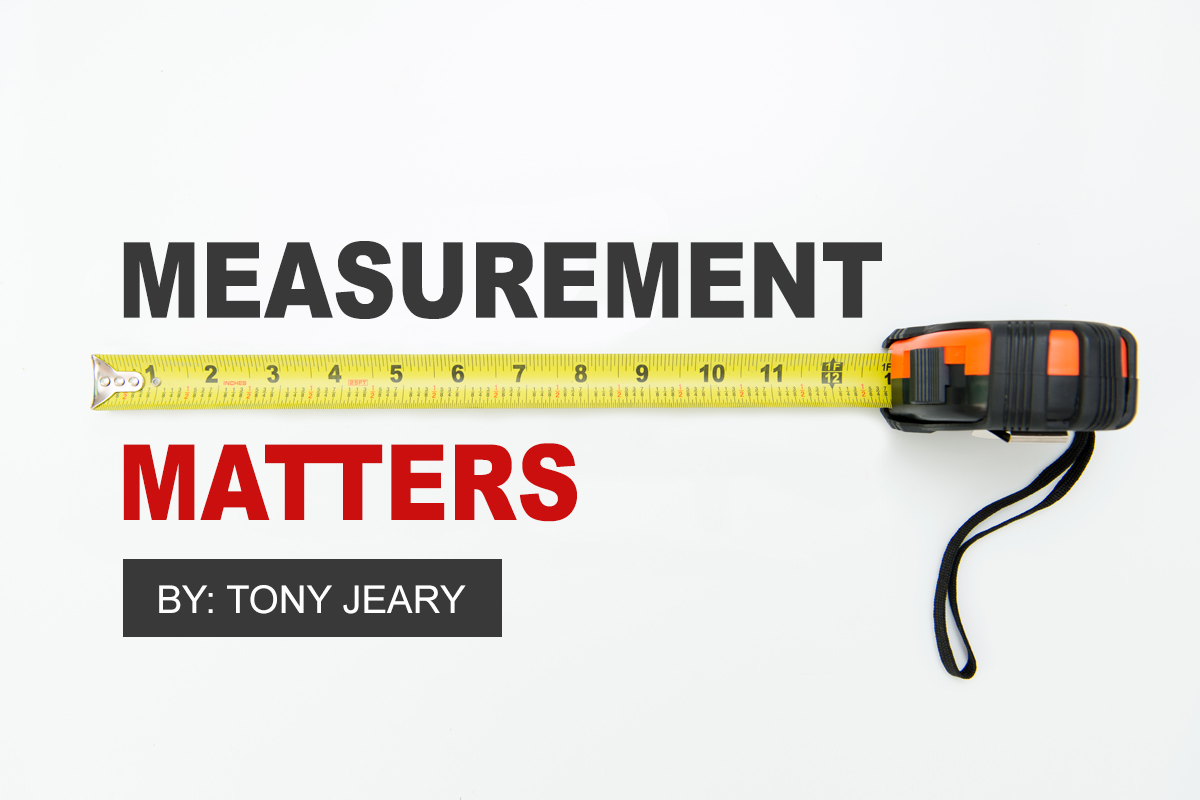 This morning, I was working out with my trainer as I do every morning when I'm home. While we were training, we discussed ways to refine the health-focused books I've been working on. I brought up the importance of having measurable goals and how that focus helped me achieve a true physical transformation.
I'm convinced after decades of study and personal proof that if you really want to perform at the top level, with your health or in any other area of your life, you need written goals. And you need to measure your progress aside those goals. This is a concept I've termed, "Measurement Matters."
In order for me to really help top-performers be their very best, I like to start with a simple assessment. This assessment is centered around the idea that if you follow leadership best practices, you will be able to focus on your goals, which in turn, will produce results that matter.
Why Measurement Matters
Assessments can measure your leadership ability, time management, meeting effectiveness or any other objective. I've published more than 40 books over the past two decades, and this is a real trend in my content.  A time management book I wrote 17 years ago titled, How to Get 100 Extra Minutes a Day, is still an exceptional book that is based around measuring where you really are.
So, I want to share one of the biggest and strongest lessons yet – If you really want to be more effective, and really move to the mastery level of getting results, you need to take to heart that Measurement Matters.
This is not an earth-shattering concept. Most of my followers are already top performers who want to be better, and they recognize that measurement needs to happen when you want to move the results needle. However, recognizing and being aware of this is one thing – really leveraging it as a tool is something even more powerful.
Assess One Area of Your Life
I challenge you to take one or more areas of your life that could use improvement and figure out what measurements matter to you. If you want to improve your health, maybe you'd measure your BMI, blood pressure or waistline. Leadership skills could be measured by how well you strategically plan, prioritize or deploy your team. You might want to improve your financial position, so you'd examine bank balances, P&Ls or other critical success factors.
Take a few minutes and jot down where you are and where you want to be. See for yourself how much measurement matters! Real measurement over and over means real results. Take a whole new level of focus on measuring and refining. You'll be glad you did!
You can start increasing your success by evaluating where you currently stand in order to gain valuable awareness. High achievers realize the power of periodically taking a few moments and studying themselves, where they are and where they could be. Take 2 minutes to see where you stand… then start improving!