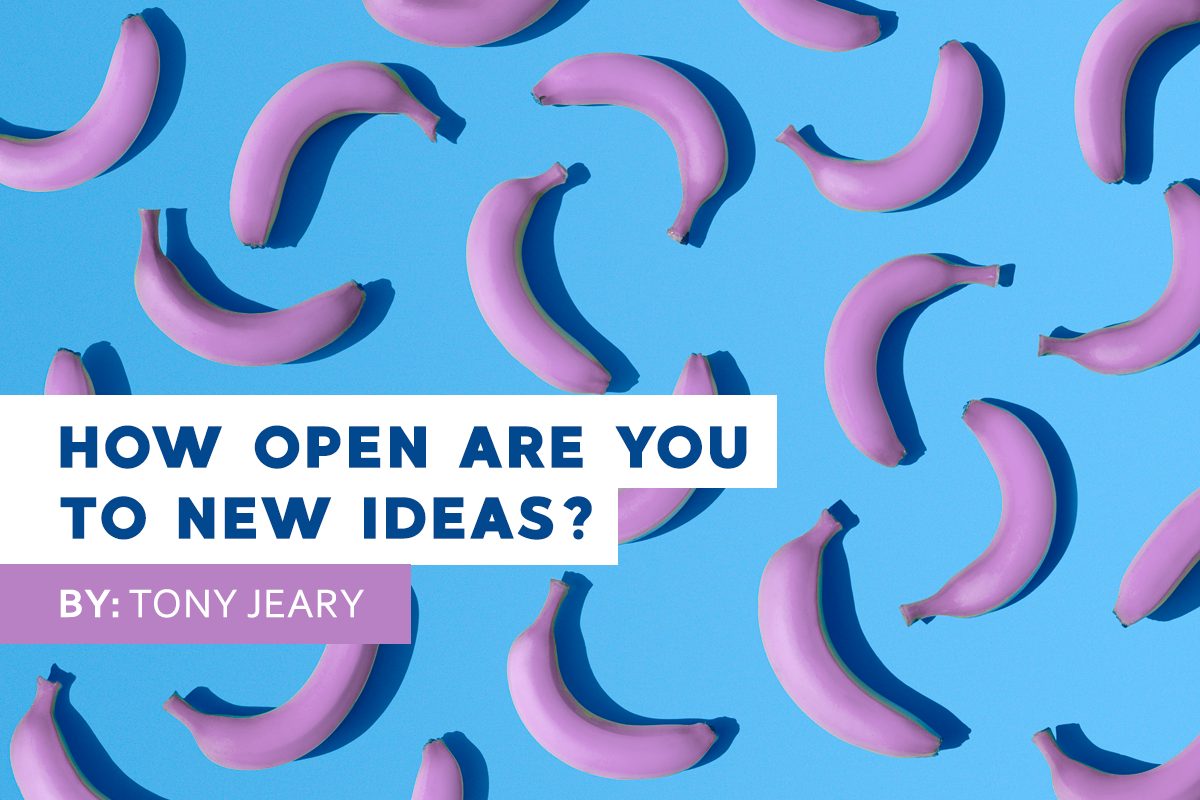 Today, I had a fantastic call with a new client, a successful businessman in the waste/clean-up business who sold his business before age 50. He had ordered a CD set I published with Nightingale Conant years back and finally decided to call our office to hire us.
He had great energy, focus and an open mind. He said, "You're the best, I want the best, show me what I don't know … I'm open, I'm ready, and I want results faster."
---
Are you one of those people? How open are you to learning? It's really a powerful question.
---
As I go through life, I find it quite interesting when I study the people who work for me, people who hire me, people I contract, and even my friends and family. Do the people you recruit, hire and surround yourself with have open minds?
I'm actually doing a little test.
I just finished a 90-second animation clip. It's a promotional piece that's kind of a little on the edgy side. Most of you have seen things like it. When I first saw an example of it, I knew I would be open to testing it out. So I called up Eddie Renz at Creative Chemist, the guy who made the one I watched, and I contracted him to do one for TJI.
Now Here's the Nuance.
When I constructed this video, I was actually advised to write into the script that if you're not open-minded, don't call. That's right one of my mentors approached me about this. He said, "You really only want to work with open-minded people who understand that the only way to get different results (even if they've been wildly successful already) is to change their thinking and be open to new ideas and possibilities." It's true!
Experience tells me that those who open themselves up, achieve results faster. — Click to Tweet
Click below to review the clip, and let me know what you think.
Having an open-minded mentality will keep you constantly growing, learning and expanding your thinking. These are the people who stay a step ahead of the competition and continue to increase their value as an individual.
Consider the tips below to maximize this mentality:
Hire open-minded people.
Surround yourself with others who think like you. This will multiply your energy and create a magnetic synergy as you pursue achieving results faster.
Reward open-mindedness.
Oftentimes, people can be hesitant to step outside the box for fear of failure, being shut down or not taken seriously. Rewarding creativity, even when every idea is not implemented, will create a positive environment where new opportunities are born.
Appreciate open-mindedness.
People want to be appreciated and recognized. Give others credit publicly for new ideas, and it will continue to encourage that mentality.
Ask others for help.
You might be really surprised how much more productive, powerful, and how much faster you can accomplish results if you are open-mind to ask others for help. This can also breed confidence in those around you and make you stronger.