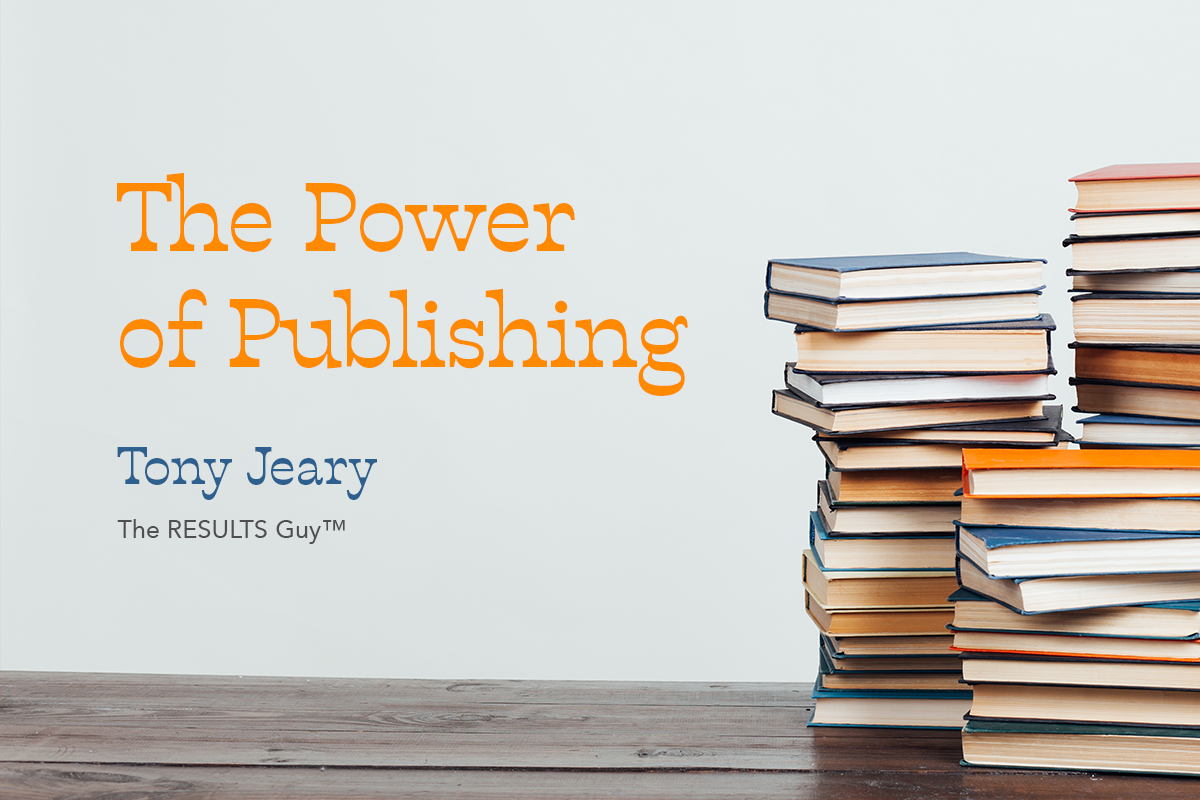 Books have fascinated me most of my life. Many of my close friends and colleagues share that fascination, and you may as well.
It started for me when I was sixteen years old when my girlfriend's father gave me a copy of Dale Carnegie's How to Win Friends and Influence People. That book changed my life, and my fascination has escalated ever since.
Top 100 Books
A few years ago, I created a template listing the top 100 books that have made the biggest impact on my life, including my biggest takeaways from each book. As we've shared that list with our clients, many have expressed how much they have enjoyed studying the list and their amazement that I took the time to document my takeaways from so many books.
My Gift to You
As my team and I were recently studying the list of books we've published over the last twenty-five years, we decided to create a matrix of some of the key points from my first sixty-four books. As you know, part of my mantra as The RESULTS Guy™ is to give value and do more than is expected, so I'm now sharing that matrix here, as a gift to the people who are connected to me.
Hope you enjoy and find value.
P.S. Over the last year, we have chosen to ghostwrite and publish a few strategic books for our clients—books that can have a strategic impact on an organization and really extend its brand, create new business, and dramatically change the propulsion of the company. If you know of an organization that is winning already and is in a position to launch a book campaign with us, please connect us (info@tonyjeary.com | (817) 430-9422). Or if you are in that position yourself, please reach out to us.
Books go where you can't go and they can stay longer than you can stay"
P.S.S. We know Top Performers want RESULTS Faster!
We uniquely facilitate strategic plans (often in a day and hosted in our RESULTS Center).
We do CEO coaching like no other and have for 30+ years (our client list includes many big names like the
presidents of Walmart, SAMs Club, Schlumberger, American Airlines, Samsung, Firestone).
We help transform/align cultures (post-COVID) into High Performing Teams.